Listed on Nov 13, 2018 by
Admin
An opportunity has arisen for a Guest Services Assistant to join Telecommunications department in Jumeirah Beach Hotel. The main duties and responsibilities of this role:-Answer incoming calls from external lines and internal extensions; c ....
Expired
Listed on Apr 25, 2018 by
Admin
Supervision and of Guest Services and all responsibilities relating to a Guest Service Operation as ....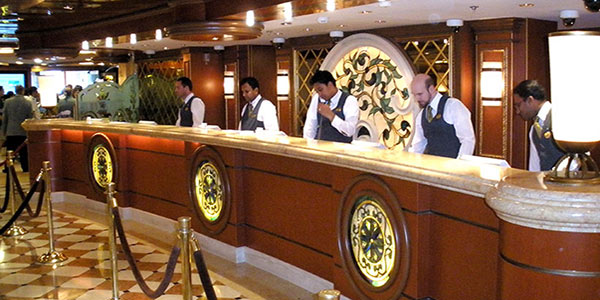 Expired
Listed on Apr 11, 2018 by
Admin
To consistently deliver the highest standards of customer service to all guests visiting Guest Services. This includes answering any questions the guests may have, providing information on ship and ports of call and ensuring any issue is docum ....
« ‹ Page 1 of 1 pages › »
displaying 1-3 of 3 results
Find the right path for you
Register your CV to be found by potential employers.
Register your CV